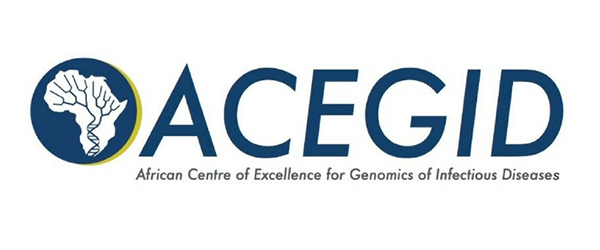 April 15, 2014 – The World Bank's Board of Executive Directors has approved US$150 million to finance 19 university-based Centers of Excellence in seven countries in West and Central Africa.
These competitively selected centers will receive funding for advanced specialized studies in science, technology, engineering and mathematics (STEM)-related disciplines, as well as in agriculture and health. This landmark Africa Centers of Excellence (ACE) project, which will equip young Africans with new scientific and technical skills, will be financed through IDA* credits to the governments of Nigeria (US$70 million), Ghana (US$24 million), Senegal (US$16 million), Benin, Burkina Faso, Cameroon, and Togo (US$8 million each).
The Gambia will also receive a US $2 million credit and a US$1 million grant to provide higher education, including short-term training, to students, faculty and civil servants through the 19 ACEs.
"I am excited to support these pioneering centers of excellence because they will be another step in building and nurturing specialized world-class higher education institutions on the continent," said Makhtar Diop, World Bank Vice-President for Africa. 
"I can think of no better way to grow African economies, create jobs, and support research in Africa, than educating young graduates with expertise in high-demand areas such as chemical engineering, crop science, and the control of infectious diseases."
The continent faces a serious shortage of skilled workers in fast-growing sectors such as extractive industries, energy, water, and infrastructure, as well as in the fields of health and telecommunications. 
The result of having too few skilled workers in Africa's extractive industries is that oil and minerals are extracted in Africa but processed elsewhere in the world, to the detriment of African industries and jobs. Africa also suffers from a shortage of trained health workers who can provide high quality maternal health services. This may partially explain why Africa's maternal mortality rate has remained so tragically high at 500 maternal deaths per 100,000 live births.
Further, Africa needs its own research and innovative solutions to tackle its development challenges including climate change, which calls for urgent measures to increase yields in agriculture; and infectious diseases, which continue to exact a heavy toll on families and economies. However, the researcher-to-population ratio is very low in African countries. Burkina Faso, for example, has 45 research and development (R&D) specialists per million people, and Nigeria has 38, in comparison to an average of 481 in Latin America and 1,714 in East Asia.
The new Bank-financed ACEs offer a regionally integrated way to increase high-quality R&D services that will help meet these challenges, yet are efficient and economical given limited public budgets. Coordination and knowledge-sharing among the 19 ACEs will be managed through the Association of African Universities (AAU), which has received a US$5 million grant for this purpose, and is an important regional partner.
"Students in West and Central Africa urgently need high-quality science and technology programs to compete in their own regional job market as well as the global economy, but not a single university from this part of Africa features in rankings of the world's top 500 universities," said Peter Materu, World Bank Education Manager for West & Central Africa. "The African Centers of Excellence project is a win-win initiative—it will help these young people achieve their aspirations without leaving Africa, and it will help firms to find advanced skills and knowledge domestically and to compete more effectively in international markets."

Redeemer's University has made 'Nigeria' proud by emerging the best rated university among 15 prestigious universities selected from West and Central Africa in the bid for the establishment of African Centre of Excellence in different fields to be funded by the World Bank.
This feat brought to fore the aspiration of the founding fathers of the Redeemer's University to build a university that will be renowned for global excellence. The university won a World Bank Grant to fund the establishment of the African Centre of Excellence for Genomics of Infectious Diseases (ACEGID).
This was announced at the end of African Centre of Excellence Project Steering Committee meeting held recently in Dakar, Senegal.
According to a statement from the Secretary General of Association of African Universities, Professor Etienne Ehouan Ehile, "the choice of ACEGID was based on the positive recommendations of international experts on the fields after a transparent and rigorous evaluation exercise of all the 52 proposals that were submitted by various universities in Africa to the continental body".

Redeemer's University was one of the few universities that earlier emerged victorious at the end of a keenly contested national assessment of all the proposals submitted for the African Centre of Excellence in various disciplines. Speaking on the selection of the university, the panel of experts commended the university for the high quality of its proposal submitted which was rated very high. In its congratulatory letter, the panel noted that "As a young university, your proposal is visionary in scope as with most 'leapfrog efforts' in development and scientific endeavour". 
 The panel further noted that the recent $1.8million H3 Africa research grant award to the university by the United States National Institutes of Health bears witness to the success of the Dean of the College of Postgraduate Studies of the university, Professor Christian Happi in research. This bodes well for sustain-ability of this young institution. The establishment of ACEGID at Redeemer's University will be complemented with the establishment of the first formal Central and West African postdoctoral fellowship training programme to produce next generation of researchers who can foster genomic applications to meet the challenges of health in Africa. 
The success of ACEGID is predicated on the strong partnership among academic, clinical, and research institutions in Nigeria, Sierra-Leone and Senegal. The partners in these three countries have a long-term track record of successful research, training, and capacity building in collaboration with each other and with US partners at Harvard University, the Broad Institute of Harvard and MIT, and Tulane University. The collaborating partner in Nigeria is the University of Ibadan. The ACEGID has a mandate to: (1) Develop African research capacity in genomics by building a critical mass of well-trained scientists; (2) Empower African researchers to optimally utilize genomics knowledge and tools towards control and elimination of infectious diseases; (3) Create a genomics curriculum to support and promote cutting-edge genomics-based research for health advancement; (4) Establish a formal postdoctoral training programme in translational research in infectious diseases in Africa and (5) Create a vibrant academic and research environment that is free of outside influences, and that transcends national boundaries and ensures the conduct of relevant, responsive, ethical and high quality translational genomics-based research on health in Africa.
ACEGID will not only support science in Africa, but also have wide ranging impacts on public health in the continent. By building capacity for state-of-the-art genome sequencing and field-deployable genetic tools for microbial infection in Africa, ACEGID will support clinical care of the most devastating diseases and enable a surveillance network for some of the world's greatest global health threats. Overall, the establishment of the ACEGID at Redeemer's University will not only bring academic and research success for African science, but also contribute in fundamental ways to continental health and economic development.
Meanwhile, the Vice-Chancellor, Professor Debo Adeyewa has dedicated the award to the Redeemer Himself and the proprietors, most especially the Visitor to the University, Pastor E.A. Adeboye for his extra-ordinary support that enables the university to rank among the best. He also commended Professor Christian Happi, the Center Leader, and Dr. Onikepe Folarin, Redeemer's University Center Coordinator. Other team members and the entire university for a sense of purpose and doggedness that resulted in the achievement.
It will be recalled that experts from the Association of African Universities/World Bank visited the university recently to inspect the facilities for the proposed Redeemer's University African Centre of Excellence for Genomics of Infectious Diseases.