Press and Media
We are always open to engage with journalists, fellow researchers, and the general public to talk about our work and share valuable insights. For any media inquiries, collaboration opportunities, feature/interview requests or general questions, please feel free to reach out to our communications team at info.acegid@run.edu.ng.
Our communications team plays a key role in bridging the gap between our scientific research and the wider community. Through their dedication and expertise, they bring the impactful work that we do at ACEGID in fighting infectious diseases and building capacity in African Genomic scientists to the forefront.
Meet Our Communications Team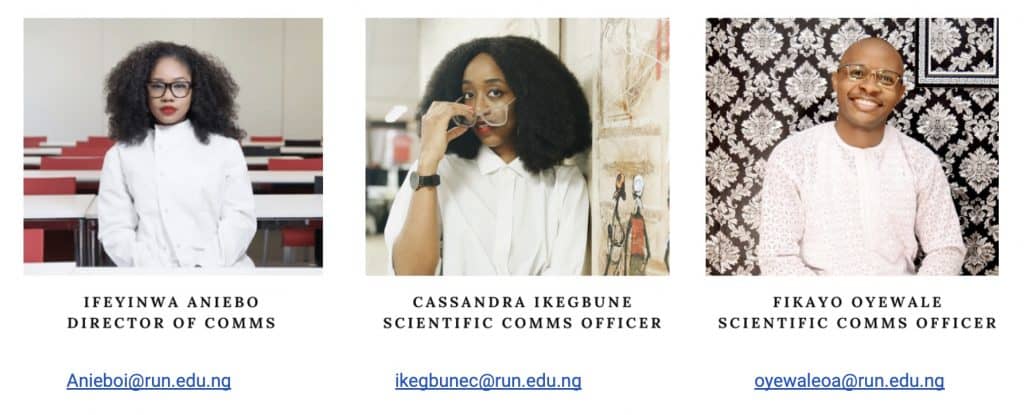 Media Kit
We also value the critical role of the media in amplifying our work, and we want to assist you as much as we can. Please find below resources to aid your coverage of our research and initiatives.
Stay Connected
Follow us for real-time updates, news, and highlights: